You can easily view any video on your Android smartphone using Playit Apk. This is a High Definition video player for the Android platform. There are lots of good features included in this app when compared to other players. Download Playit Apk for your device for free. This app can elevate your video playing instance.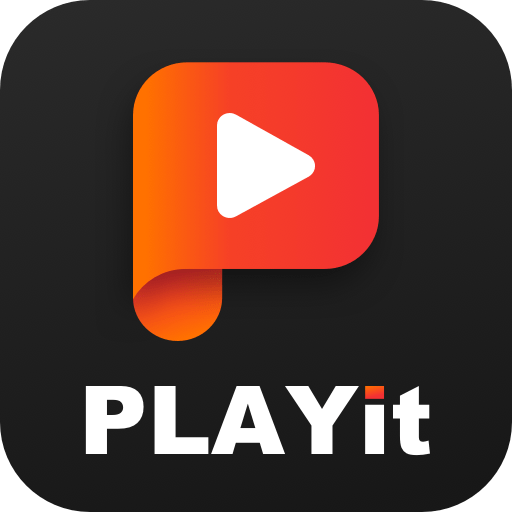 Playit for Android
Android OS has a default video player but it is limited to certain video formats that you can play. Therefore, in order to watch different kinds of video formats, you have to download Playit Apk video player and install it to your device. You can either install directly from Google Play or you can download Apk separately.
Playit for PC
This app is also available for Windows PC users. The Android emulator method is not required here to install Playit Apk. You have to direct windows setup to install this video player to your PC. The important fact is this PC app also available for free download just as an Android app.
Playit for iOS
When comes to the iOS or Apple iPhone users, they have to bear the bad news that the Playit app is not developed for them. In that case, they have to use the default iOS video player to watch videos. Or they can download an alternative like Playon Player to their iOS device.
Features
Play Any Kind – It does not matter whether you have to regular video format or a very rare video format you can play any kind of format on the Playit Apk.
Play Audio – It's time to uninstall your low-quality audio player because this app can play any audio file on an Android smartphone just like that.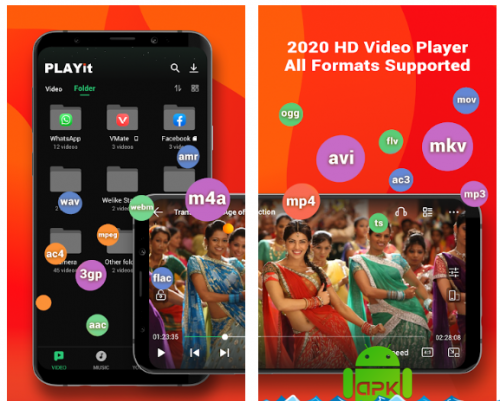 How to Use Playit
As to use the app you must install the app using Google Play or Apk installer. Then go to your app drawer to open Playit Apk. After that, you will come to the main screen. Your videos from your smartphone will available on the screen as a list. Tap one of them to start the video playing.
Safety and Legality
Yuvadvance is the developer of the Playit Apk video player. This is their first Google Play Store acceptable app so far. But according to the user review of the app, this is actually a very safe to use the app. Still, there are no issues reported regarding the safety and legality of the app. Therefore, you can put all the doubts apart and use this app.
Is this On Google Play Store?
Playit Apk is on the Google Play store to download. You can download it from there for free. Most Android smartphones will compatible to download this app from Google Play Store. The lowest Android version that you need is Android 4.1. Above that, you can install this app undoubtfully.
Does this require Root permission?
Playit apk does not require root access to run on the Android OS. This app has no mods because this is a free app that has every feature for free. So that you don't have to root your Android smartphone or device to install this app. You can directly install this application.